Reach out to us for professional Content Writing Service
Best Content Writing Agency in Pune India
Contextread is a Content Writing company based in Pune, India providing world-class content writing services to businesses of every niche. We offer a variety of services to our clients with honesty.Our writers have good knowledge to engage the audience on a targeted project. Blogs, articles, web content, advertising write-ups are the blocks we play with daily. At Contextread, a content writing company in Pune, we create a communicative digital platform that allows enormous business growth. We have been doing it for years. And now, we will do it for you!
Our services
SEO content
True writers engage an audience and keep the SEO in favor of your business. Yes, we are talking about our team! Contextread has the best content writers in Pune at your service.
Website content
Every business is judged by its content. A good read is brain food for all. And hence, we write engaging web content to satisfy the customers from day one.
Technical content
Tech start-up companies are hiring us because we know how to blend emotions with facts. With the top content writing companies in Pune, you can have a worldly responsive website too!
Blog content
Blogs invite visitors to know more about you. At Contextread, a content writing company in Pune, we put your positive stories forward to the target audience.
Company profiles
Being one of the best content writing agencies in Pune, our writers can make your profile a compelling read. We can make you appear tall and composed with our writing services.
Other Contextread services
Review Writing
Our writers provide honest review writing services that help you get closer to your customers.
Letter Writing Services
We have a team of creative minds who craft amazing resume letters to keep you exceptionally qualified among the crowd.
Voice Optimized Writing Services
Make your website optimized to Voice Search implementing quality write-ups from Contextread, a content writing company in Pune.
Why do businesses need to choose content writing companies in pune?
We are pretty much sure of having this as your first question that, why your business needs content writing services in pune?
We all want to know the reasons to choose any services. Even this question will arise in the minds of your customer before they choose your product or service before any other service provider.
So we as, one of the best content development companies in pune, takes the pleasure to clear all your doubts and will give you the reason to choose our services.

contactus@contextread.com

Generate informative and engaging content
Creating the right content at the right time will give a great shot for any website. Our content writers in pune create content that will engage the customer and drive more traffic towards your website. As one of the top content writing companies in pune, we are known for drafting customized content, thus, our experts are well versed and are having a good idea about your niche and will provide content that revolves around your niche.

Saves your time
By hiring our content writing agency in pune, you can save your valuable time, and you can utilize that time in curating new ideas for your business plan. To generate content requires lots of time and effort, and by hiring services, you take the benefit of their efforts & time for your website and thus save your business time.

SEO Friendly Content
In the online world, SEO (Search Engine Optimization) plays an essential role in ranking websites higher in the search engine result page (SERP). The experts know the latest online trends and algorithms of the search engine and create their content accordingly so that they can help you in positioning your website.

Lower Cost
We know, that you are searching for quality services but when we search for any service, undoubtedly we search for the affordable one as well. Therefore, by hiring writing services, you will only have to pay them, the cost for the work you are getting. However, if you recruit any in house writer, you have to pay them salaries, arrange working space, their management costs, and the other miscellaneous expenses. Thus by hiring services, you can save that money and invest that money for the growth of your business.

On-Time Content
Our content writers in pune are highly professional, you will get your work done in the given time frame without any delay and, you won't have to wait for long to get your piece of work.
ContextRead : Writing Services your business needs!
Article writing

Articles are special writings that target a large audience. With our writing services, you can target the right group of audience with your topic of interest.

Read More

Whitepaper writing

Whitepaper writing services include an in-depth guide or report writing on specific topics. With our Whitepaper writings, we educate our readers about the whereabouts of your brand.

Read More

Blog writing

Working on a variety of topics, our writers have a deep understanding of blogging. Readers search our blogs even after a year of publication.

Read More

Copywriting

Our Copywriting services target the best industry-based advertising techniques. We aim to increase awareness for your brand through error-free content.

Read More
Social media content

Social media platforms can make your brand popular if you know the right strategies. With ContextRead Social media content services, we aim at the right community that welcomes your brand with generous sales.

Read More

Website content

If coding is the frame of a website, then content is the picture. We follow the inverted pyramid model of website content writing that benefits your business in the long run.

Read More

Company profile

An ideal Company Profile is how you introduce your brand to the world. We aim to convince them about your services creatively with a corporate touch to business.

Read More

Newsletters

If you are wondering about publishing a newsletter with high-quality writing, you are at the right place. We have experienced writers to list down everything on the pages of your newsletter.

Read More
E-Book writing

Choosing the right topic for an e-book is important. We design e-books following a specific outline that is easy to read and understand. Hire ContextRead writers to design yours!

Read More

Product descriptions

How would you describe your product to the audience? With all details and good words? Our product descriptions are compelling to the ecommerce world. Get in touch for a better description!

Read More

Ghostwriting

Organizations and individuals have ideas and thoughts but lack time and skill to bring them together to paper and create a persuasive story. This is where we can help.

Read More

SEO content writing services

The standard of your SEO content will determine customer engagement and lead generation for your business. The main purpose of SEO content is to improve the ranking of your website on search engine result pages.

Read More
Fintech

Banking

Retail

Media & Entertainment

Tech companies

Consultancy companies

Travel

Pharma

Hospital industry

Hotel management

Real estate

FMCG

E commerce websites

Law

Fashion

Education

We Make Content Creation Simple
ContextRead
We are writers.
Anything you say or do
can be used in a story.

Place your order
We have helped over 200+ brands with winning content across 12+ industries for digital and print requirements.


Connect with us for a brief
Once your requirement is received, we would like to connect with you over E-mail, Chat for a brief session with our dedicated account manager.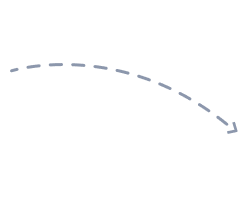 Get your content delivered
With an average TAT ranging anywhere between, 4 - 20 days, get quality content delivered in your inbox! Simple.
B2B Content
Make an impact with Crisp, Clutterfree and Contagious Content.
In today's market, it is vital to showcase your product or service to the best of your ability.
ContextRead caters to B2B content requirements across Tech, Non Tech, Emerging Tech sectors across 12+ industries. Gain an advantage over your competitors by building your brand identity and enhanced visibility with great content.
B2C Content
Great content can get undivided attention of your customers!
It is vital to gain visibility and build credibility with your target audience to get a better ROI for your brand.
ContextRead enables you to better your outreach with the help of our wide range of content services, with smart and memorable hooks.
Do you offer free trial services?
Yes. Our profile showcases how we have worked for our previous clients. Before we begin our journey, we shall provide you a write-up of 300-500 words to ensure the quality of the content. We accept the project once you approve the short piece of work.
Are there any additional charges for revisions?
No. We do not charge any extra money for revisions. However, we are sure the times won't exceed past thrice. Up to three revisions we allow free services.
Will I get permission to talk to the respective writer?
Yes. Being one of the top-most content writing services in Pune, we allow our clients to contact the writer directly.
Will the content be SEO optimized?
Of course! We hand over the project only after proper optimization.
How to get started?
Visit our 'contact us' webpage. Fill in the queries and submit the mail. Our customer service team shall reach you soon.